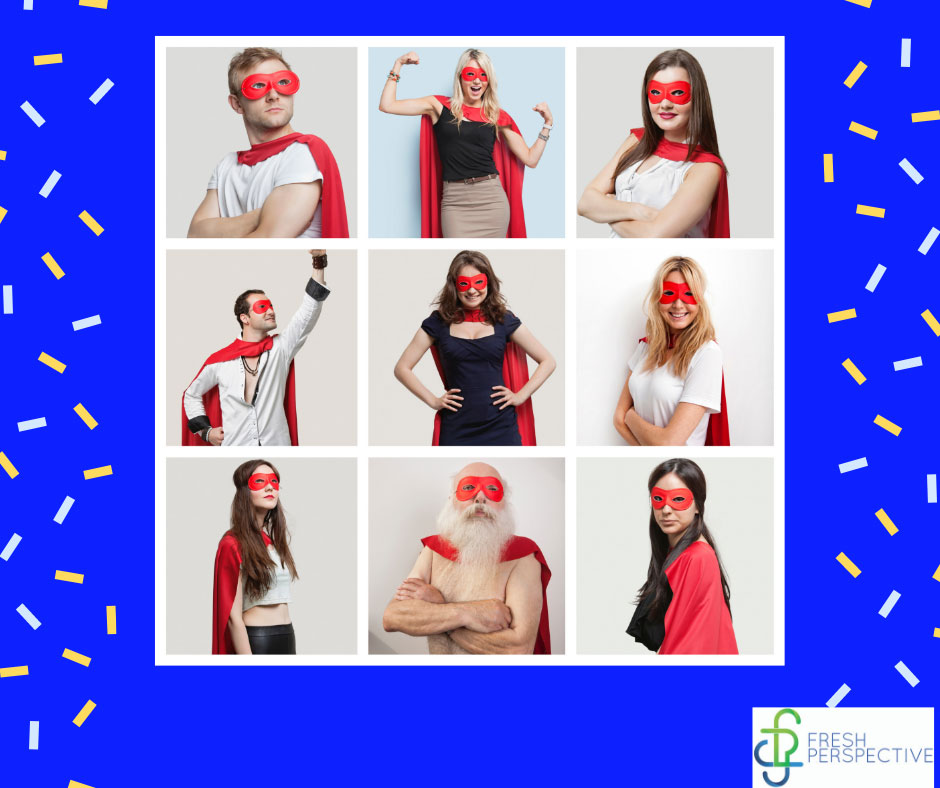 BE THE HERO TO YOUR STORY
January 6, 2020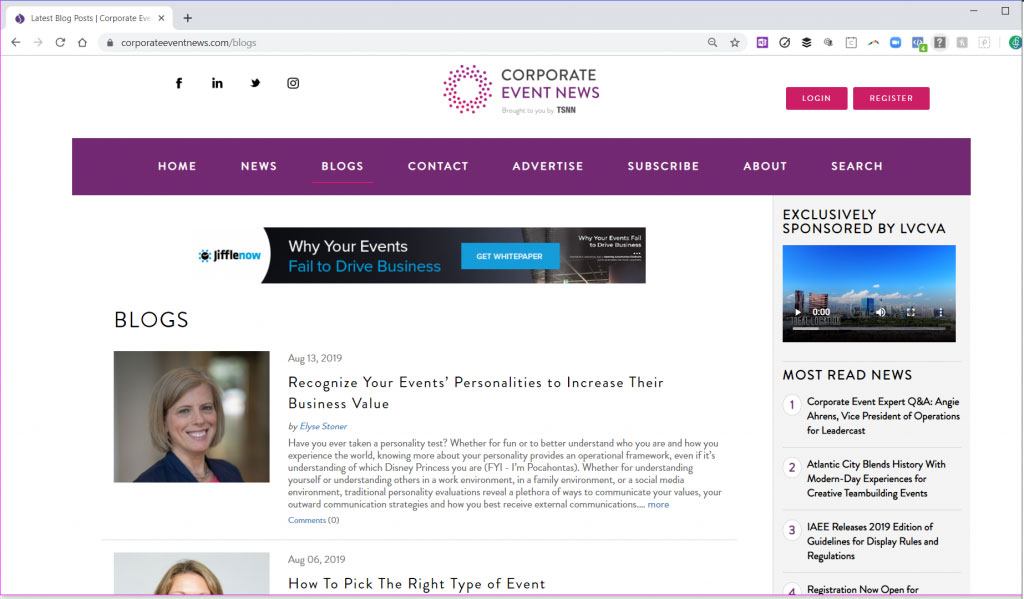 CORPORATE EVENT NEWS GUEST BLOG AUGUST, 2019
January 6, 2020
"Our event was less stressful and more successful thanks to The Fresh Perspective!"
That's a quote from a client who had a long-time event that was stressing their time and team resources; a project whose low ROM had them asking "Why are we still doing this?"
Teaming with the Portland State University School of Business Center for Retail Leadership & Center for Executive and Professional Studies, Fresh Perspective relieved event stress and provided our clients the chance to re-focus their resources all with a level of professionalism that exceeded their expectations.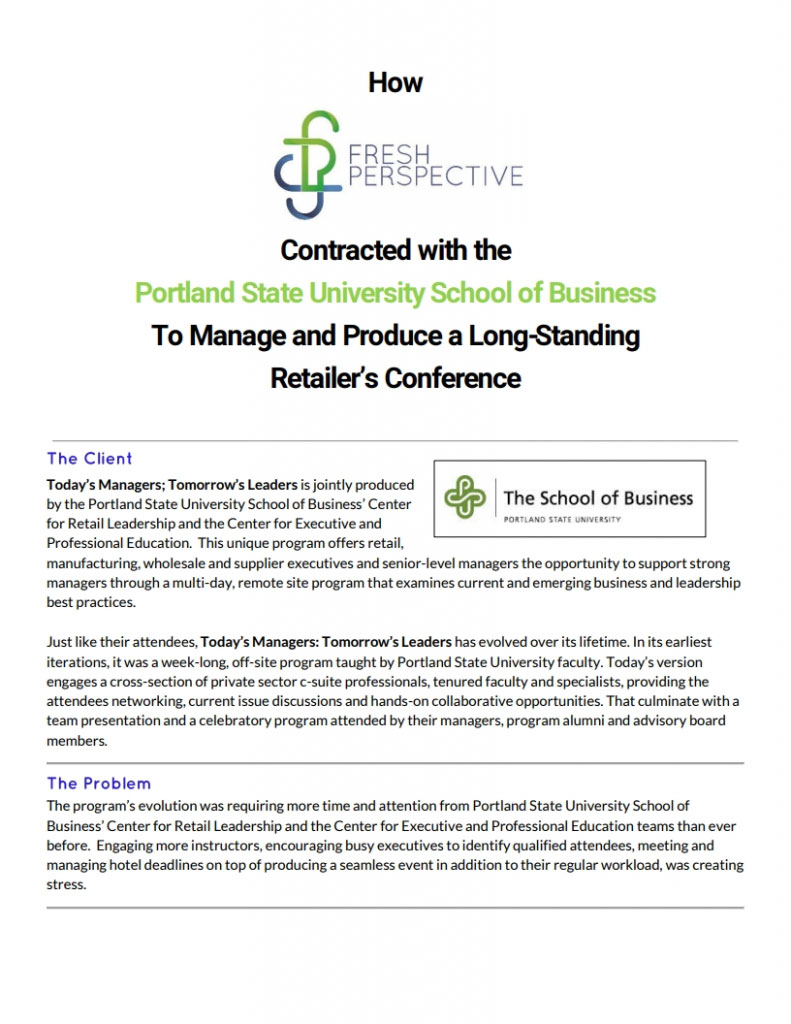 Spoiler Alert:
With this year's success, a revised Today's Managers: Tomorrow Leaders program is launching this fall
Ready for a Fresh Perspective to eliminate your event headaches?
Need a Fresh Perspective on your event marketing, sponsorship or logistics strategies?