We see your high-value stakeholders as your biggest fans. With a fresh perspective, you will too.
Our goal is to partner with you and your team to ensure strategic and unique event, conference and sponsorship programs that ensure you are capitalizing on these moments
I Need a Fresh Perspective
Struggle to validate your client engagement activities within the standard ROI model?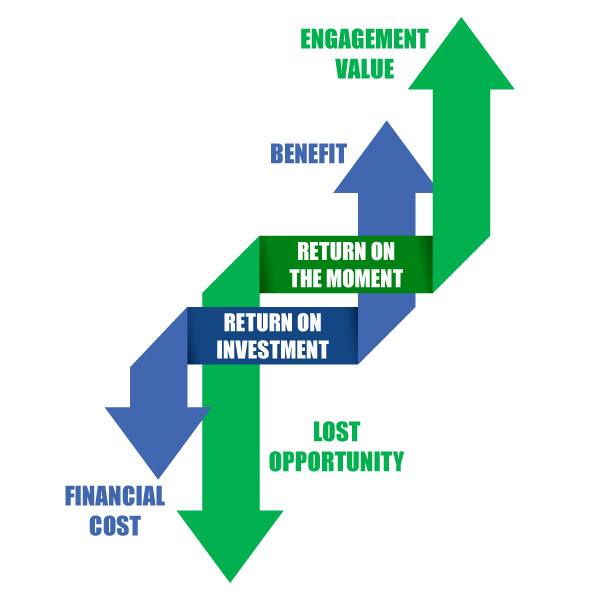 These activities are moments; opportunities to connect with valued stakeholders. The goal is to increase the value of these moments, while decreasing the wasted opportunities these moments clearly present.
Elyse is a top professional who knows her business. More importantly, she identifies with your business and intuitively recognizes its marketing and event needs. During her time at the Jewish Federation of Greater Portland she was an invaluable asset to our team and an incredible team player. Events she coordinated were impactful and made a marked difference in our charitable mission.

Elyse has brought to the team the ability to develop high level strategy, as well as execute detailed logistics. She addresses challenges with optimism and creativity, and Elyse demonstrates sincere dedication to her work and team. She brings a depth of experience and skill to event planning, project coordination, and team management, and is a valuable asset to her colleagues. On behalf of the Portland State School of Business, I highly recommend working with Elyse.

When I needed someone to execute sponsor fulfillment for one of my top clients, Elyse was my only choice. Not surprisingly, she handled my client's highest profile event (live, globally-televised event) with decisiveness, grace and expertise. She has an intuitive understanding of the value events should deliver in a comprehensive marketing strategy. I've worked with countless marketing people over the years and Elyse is by far one of the best in the business!

Elyse is a strategic thinker and comes at challenges from multiple angles; she understands the big picture so that she can make thoughtful decisions throughout the process from conception to execution. A dependable and creative problem solver, Elyse understood our departmental event goals and was an invaluable asset to our team. Her ability to navigate the University's structure and broad array of departments necessary to get high level events produced with persistence, poise and style was something to behold. I'm still trying to find ways to bring her back to campus!